Our new all-devices website!
Visit RQ at our new wix-based, all-devices website. Same great RQ content, now viewable on phones, tablets, etc.
This site (ReclaimingQuarterly.org) is still fully functional, but is no longer being updated.
Visit us at WeaveAndSpin.org!
---

playlists, streaming and downloads
Links to free listening
at youtube, google, spotify, and more!
---
Favorite RQ Features
Older Features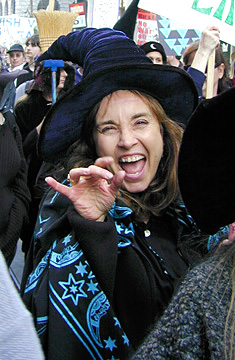 ---
FWC Summer 2006: Oregon, August 13-21 / East Coast TBA
Witchcamp.org - info on all Witchcamps | RQ's Witchcamp Home Page

---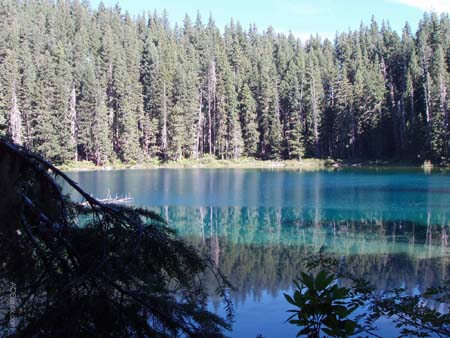 Free Witchcamp Features
---
More Photos from Free Witchcamp 2005
150 people gathered in the wilderness of Central Oregon for the first Free Witchcamp - an experiment in creating community while organizing the most basic necessities of life, including water, food, and shelter.
For info on future Free Witchcamps and other Witchcamps in North America and Europe, visit Witchcamp.org
Photos ©2005 by aoblack.com. To see more photos of Free Witchcamp, visit www.aoblack.com/camp/index.html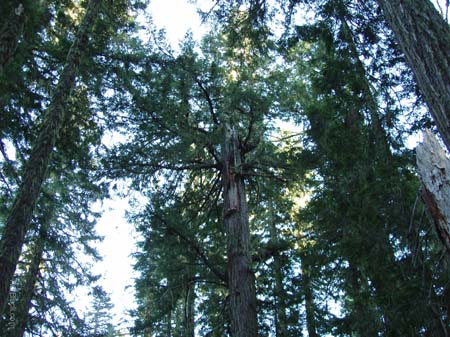 Camp was situated amid the wild forests of central Oregon, among Douglas Fir, Western Hemlock, Western Red Cedar, Noble Fir, and Silver Fir.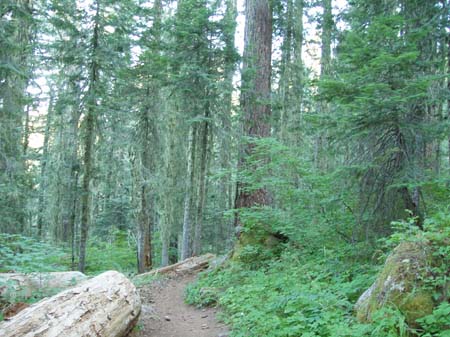 Access to the site was by footpath through the woods, where in addition to the primary conifers noted above, campers also spotted Incense Cedar, White Pine, California Red Fir, Vine Maple, Big Leaf Maple, Alder, and a variety of other small hardwoods in various nooks and crannies. (Thanks to Brush and Dana for tree id's.)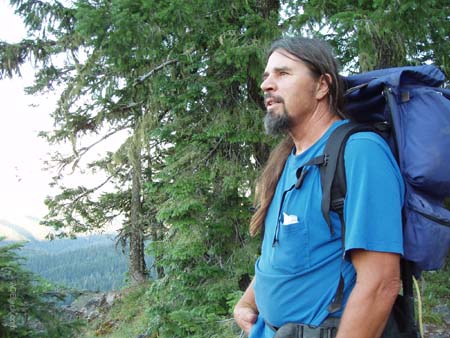 The campsite was a mile - uphill - from the closest vehicle access. Food, camping and cooking gear, and of course the all-important camp wardrobes had to be carried by backpack or wheelbarrow.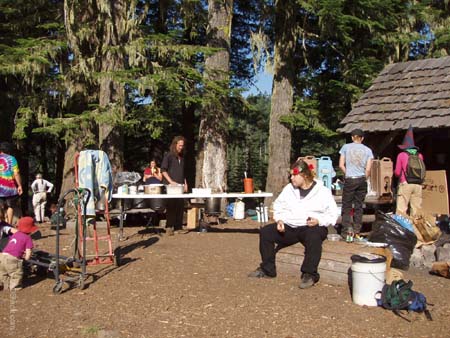 Seeds of Peace, a group of activists who have worked for over 15 years to nourish and sustain direct action campaigns, took on the daunting task of cooking for hungry Witches and activists a mile from the nearest vehicle access. The area around the kitchen became the camp's "hearth."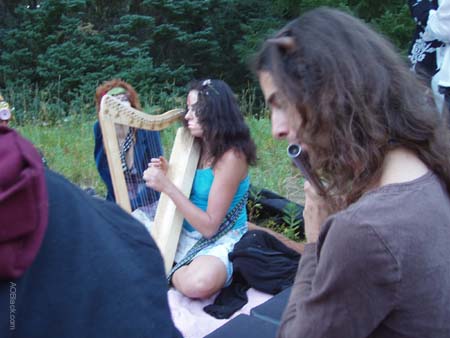 Music resounded through camp. Harps, flutes, guitars, drums, and other instruments joined with singing and chanting voices to provide a soundtrack from morning till late at night.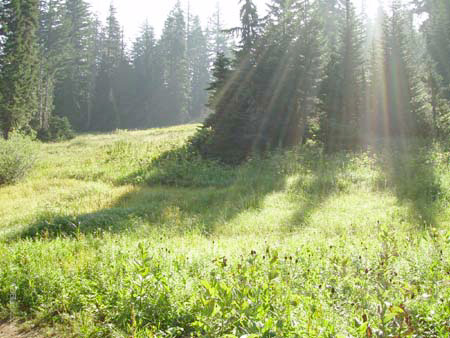 Morning in the ritual meadow.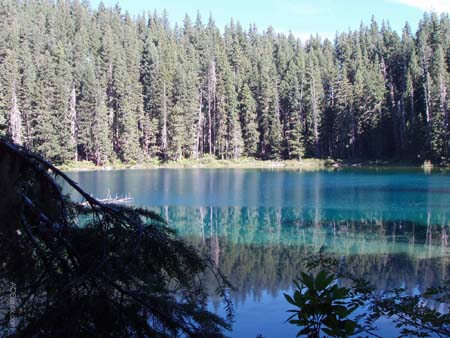 The lake as seen from the hearth.
Photos ©2005 by aoblack.com. To see more photos of Free Witchcamp, visit www.aoblack.com/camp/index.html
Please do not copy, reproduce, fold, spindle, mutilate, or otherwise use them without written permission. Thanks!
---
Like this feature? Please subscribe or donate today!