RQ#96 - Online
The links underlined below are active now - more will be added in coming weeks, so check back often!
News from the Grassroots
Gender and Sexism: An RQ Theme Section
Feature Articles and Poetry
RQ Regular Departments
More links will be active through the Fall
The Kitchen Witch
Reclaiming Our History
Health and Healing
Reviews: Sabina Magliocco, Brook, Spiral Rhythms, David Solnit and more
Magical Practice
Urban Witchcraft
Coming Soon - Readers add their voices
RQ Readers add comments, articles, poetry, and more
Click here for info on submitting articles, poetry, reviews, etc
Like this feature? Please donate - RQ needs your support!
---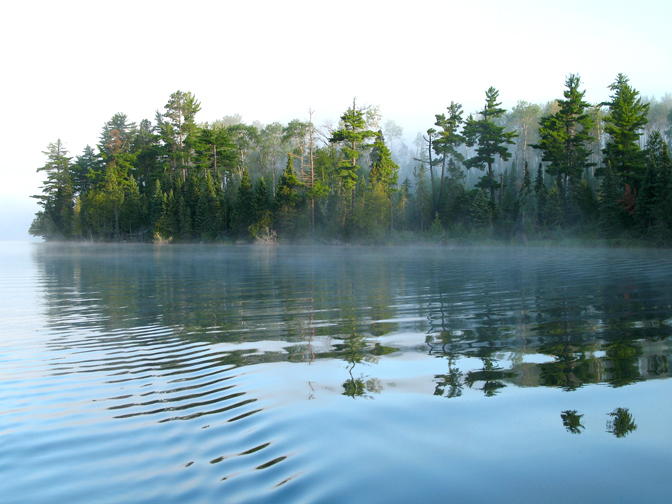 Complete theme sections from RQ #96 and RQ#101
from RQ#96 - "Undoing Sexism: A Forum," By Lynx, Donald, Keith, Phillipe, Rosa, Seed, Jonathan, Scarlet Harlot, and Luna


from RQ#101 - "What if the Earth Is Not Our Mother," by Keith Hennessy, Kirk Read, Rachel Kaplan, Jack Davis, Ravyn Stanfield


includes original layout of article on this page
---
---
Welcome to RQ #96, Winter 2005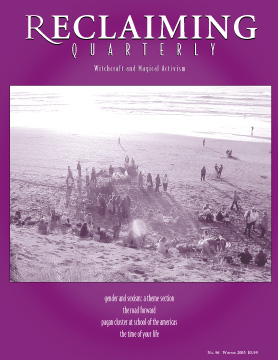 Featuring a theme section on Gender and Sexism in Reclaiming and other grassroots groups
The Winter RQ also includes stories on the Pagan Cluster at the Republican Convention, Moving Magic, the USA and Neptune, music and book reviews, and more.
In our Regional Highlights we offer perspectives the issue of Children at Witchcamp and Family Camps, Co-Creation, and other news from around Reclaiming

Why is Winter the latest issue online?

RQ posts its issues online when the next issue goes to the printer. Subscribers receive the seasonal issue around the Solstices and Equinoxes. This gives subscribers that that special glow that you notice in some people at rituals or Witchcamp.
You can glow too! Donate or subscribe to RQ today!
RQ.org is updated almost every week.
We add stories about activism and the Pagan Cluster as they happen, and add a couple of magical features each month.
We want the online version of RQ to be a manageable length, roughly equivalent to our 48-page print editions. Yet we also want to take advantage of the expanded horizons that an online version offers. We plan to include a "readers add their voices" section, where we can post letters, additional articles and poetry, feedback on past articles, etc -- which can be added as we receive it
Reclaiming Quarterly needs your support to continue publishing both online and in print. Your subscription or donation makes RQ possible.
---
ReclaimingQuarterly.org is a developing experiment -- give us your feedback! Write us at quarterly@reclaiming.org
Subscribe to our print edition! | Return to RQ's Home Page | Return to Issue #96 Home Page