Our new all-devices website!
Visit RQ at our new wix-based, all-devices website. Same great RQ content, now viewable on phones, tablets, etc.
This site (ReclaimingQuarterly.org) is still fully functional, but is no longer being updated.
Visit us at WeaveAndSpin.org!
---

playlists, streaming and downloads
Links to free listening
at youtube, google, spotify, and more!
---
Favorite RQ Features
Older Features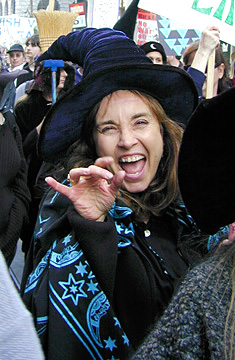 ---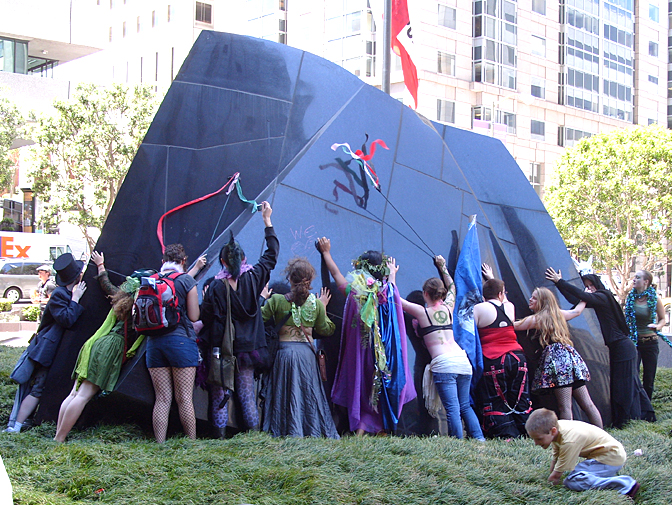 Solstice in the Streets
---
Solstice in the Streets and Related Features
San Francisco - June 20, 2012
Back by popular demand (plus we have a really great banner and hopefully some new puppets!), Solstice in the Streets brings a mix of festivity and activism to downtown San Francisco. We set the time this year for 3pm so folks could go from the action to the beach ritual without a long layover.
Gather 3pm at Embarcadero Plaza so we can be on the streets as the offices empty at the end of the workday.
Dress colorfully and comfortably including walking shoes. Bring musical instruments, masks, colorful streamers, pinwheels, etc.
Although we will visit and protest at some corporate or govt sites, we are not risking arrest. This is a family and youth-friendly action.
All are welcome - and join us at Ocean Beach at 7:30pm for the Solstice ritual - more info at Reclaiming.org/rituals/
---
Photos from 2011 by Luke Hauser and Joe D
Here's some photos and Videos of the 2011 Solstice action. Don't miss the great video of the day by Katrap40!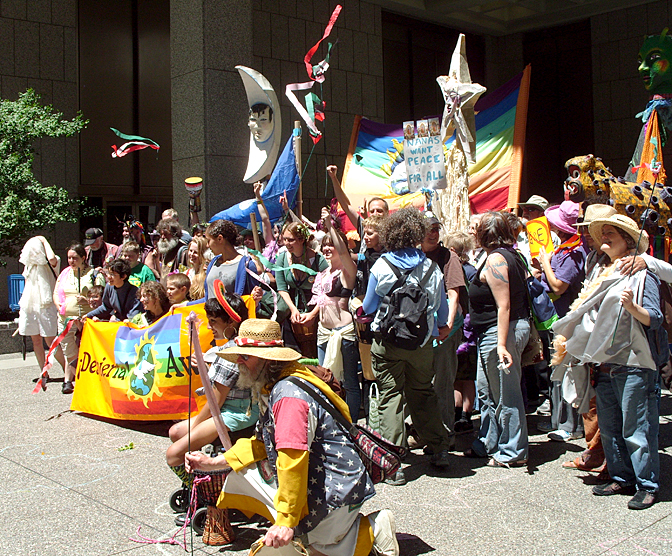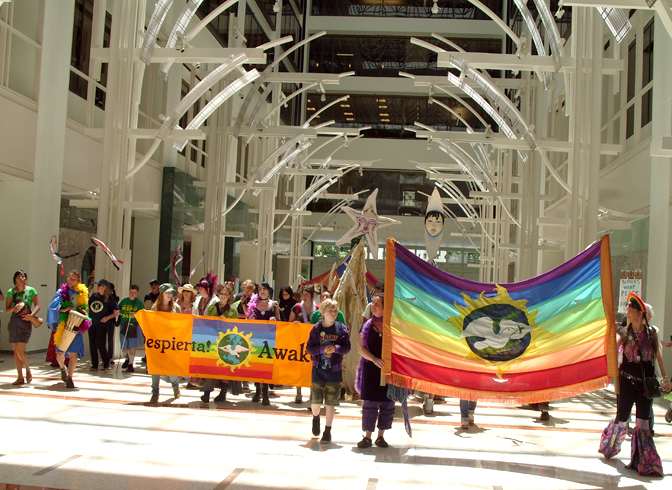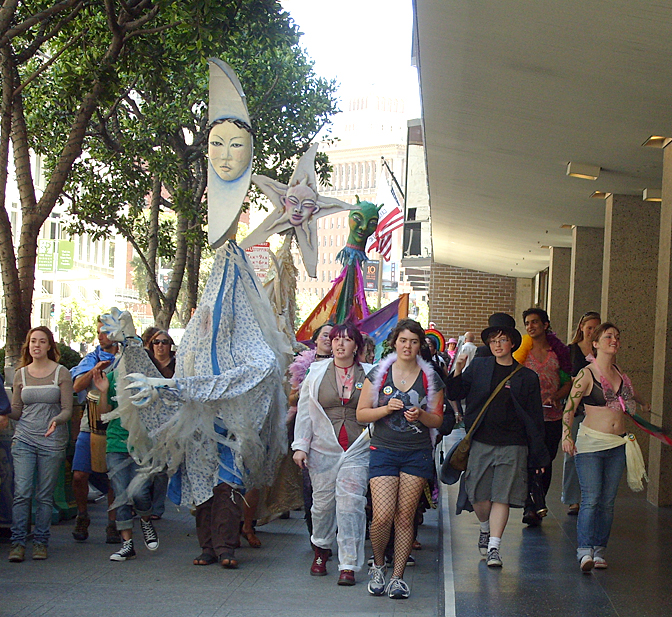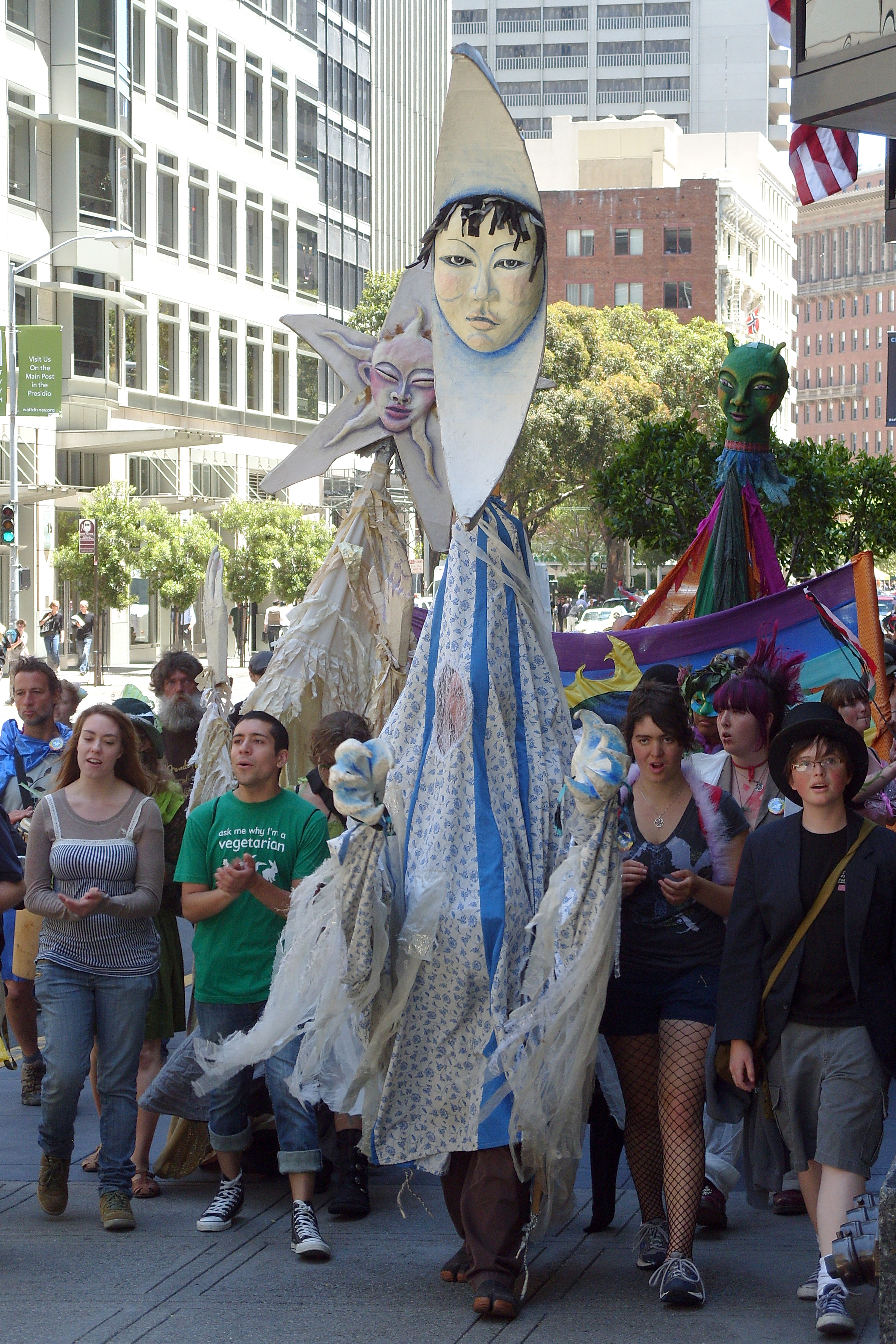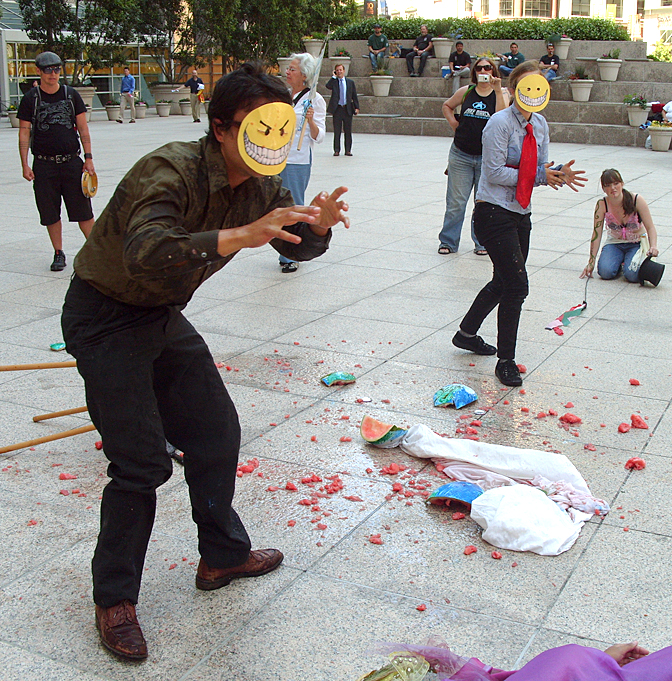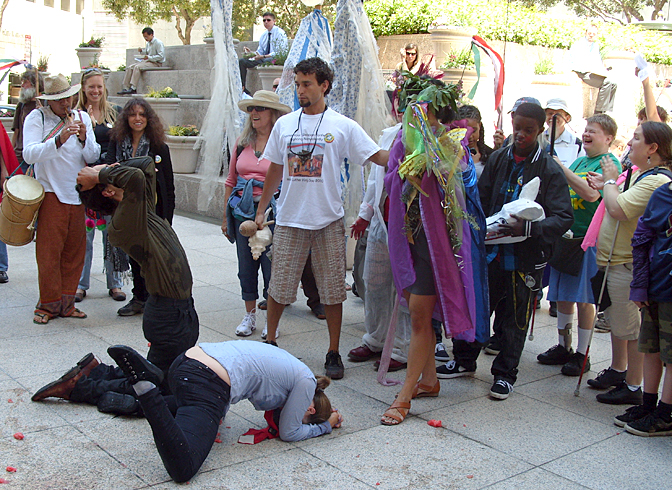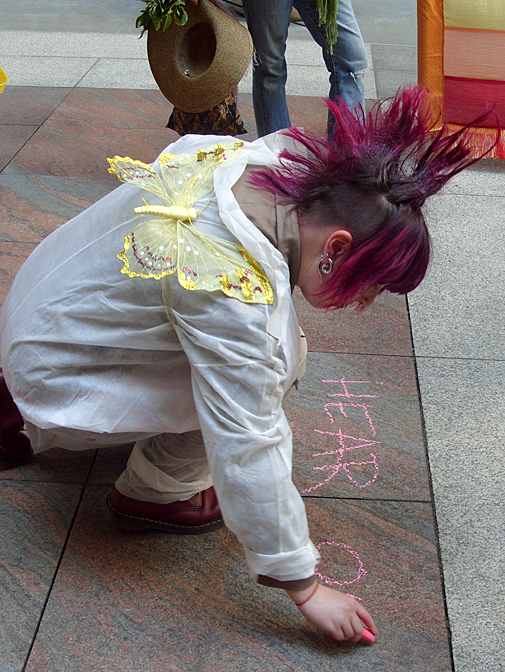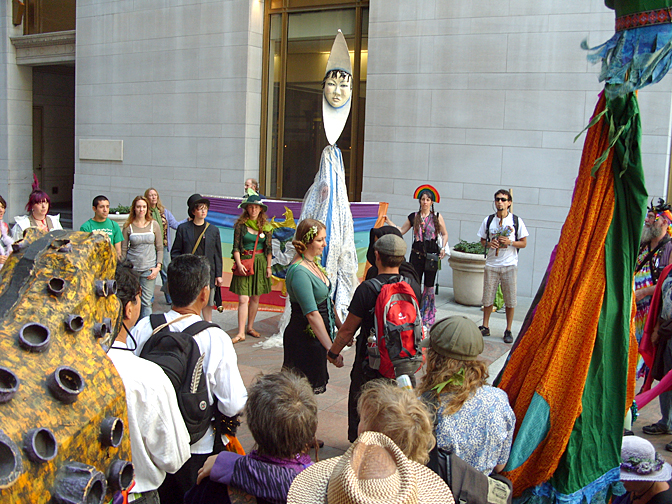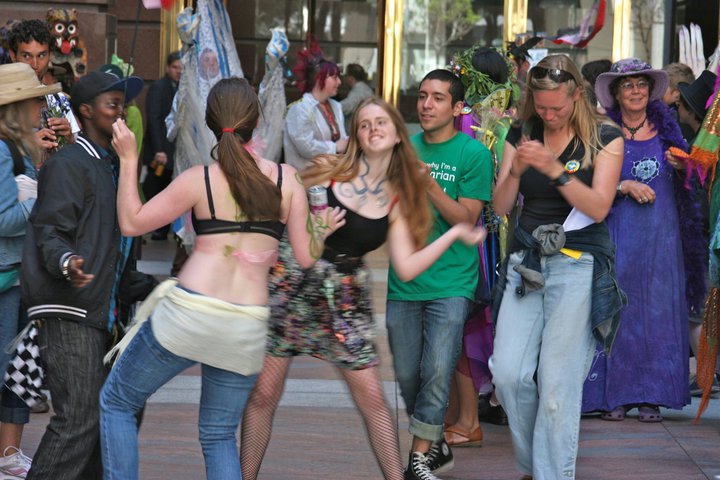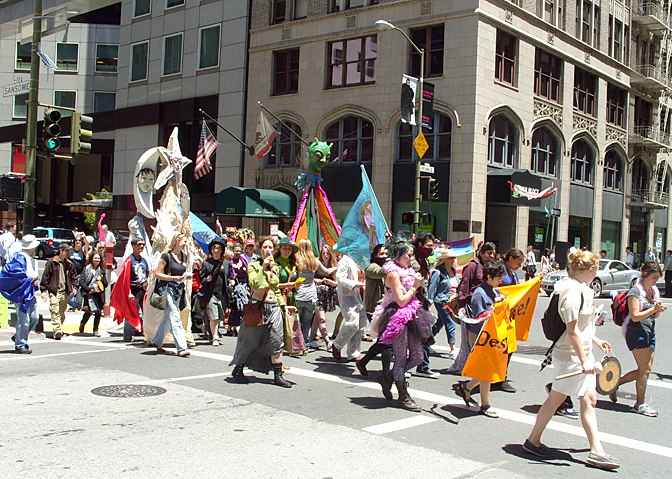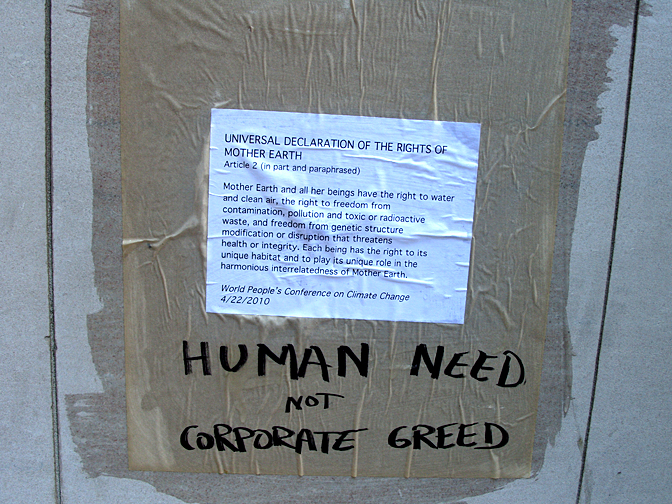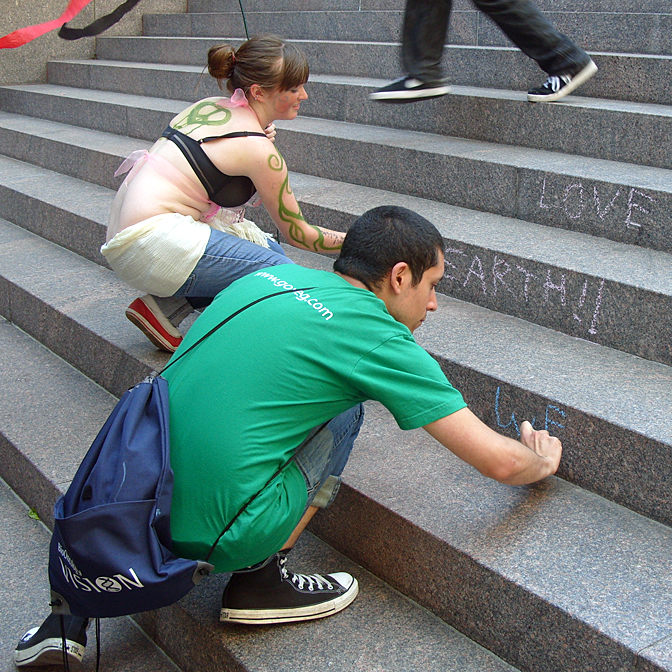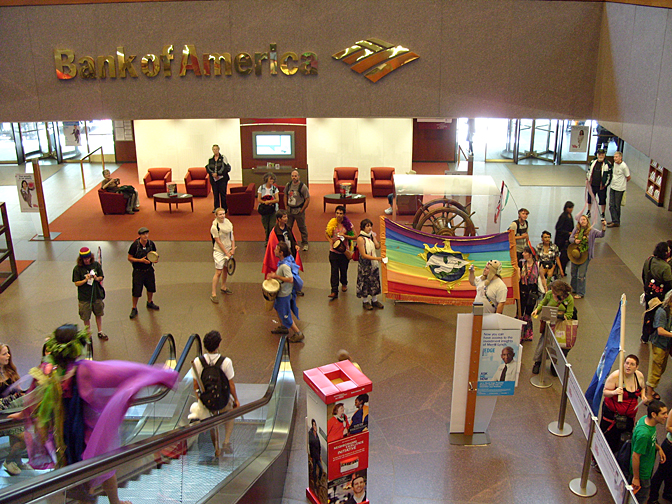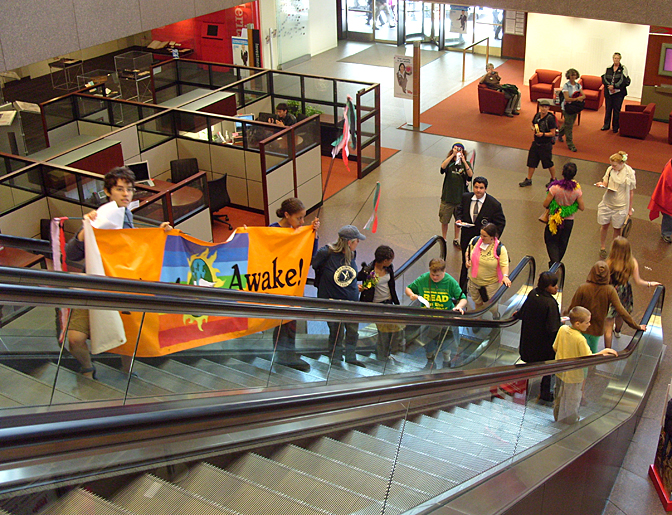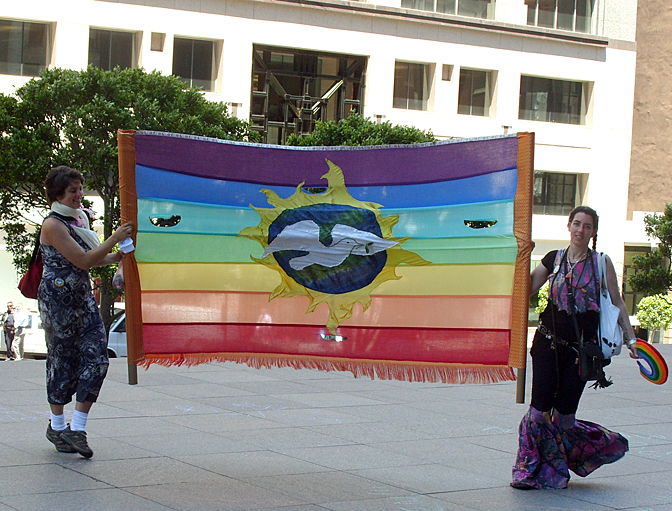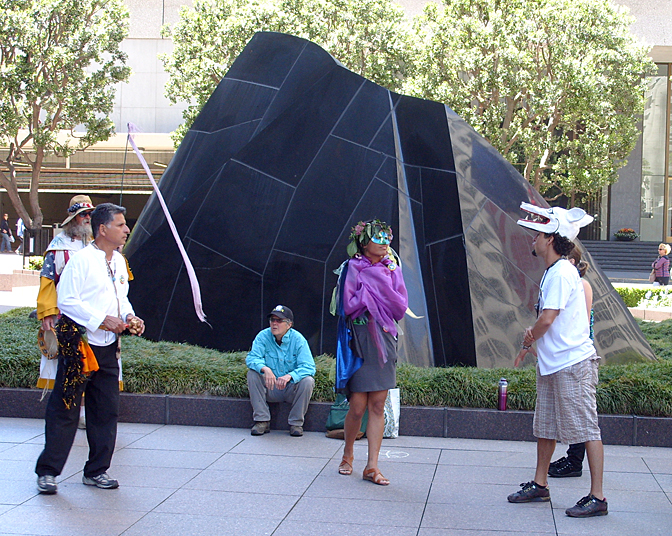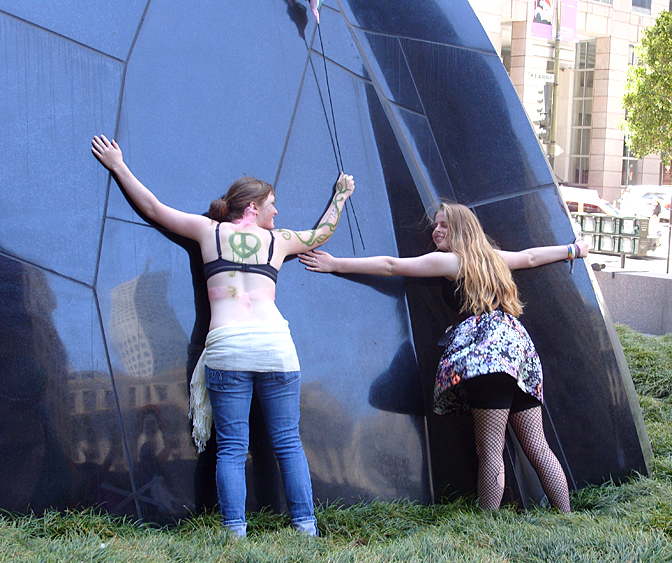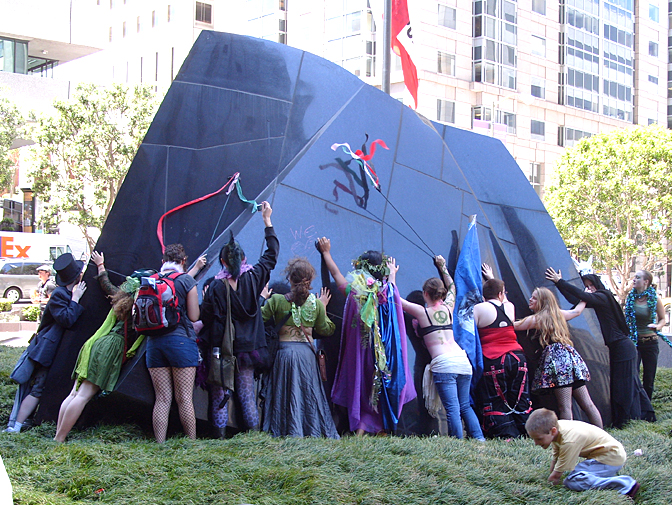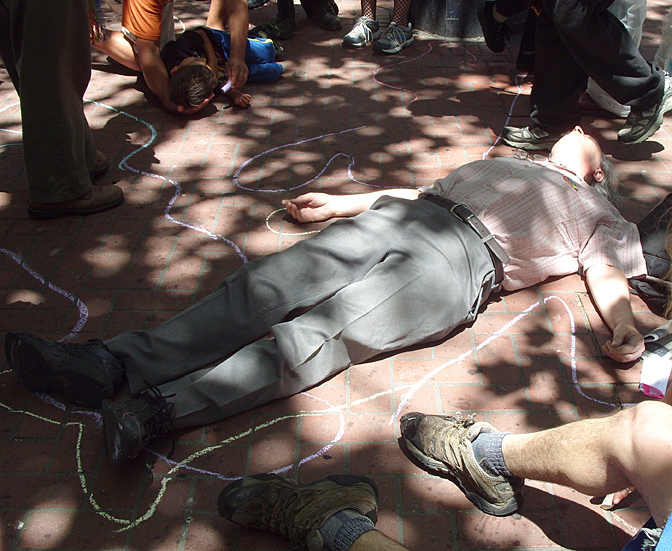 A die-in alerts passersby to the dangers from Diablo Canyon nuclear plant, operated by San Francisco-based energy corporation PG and E.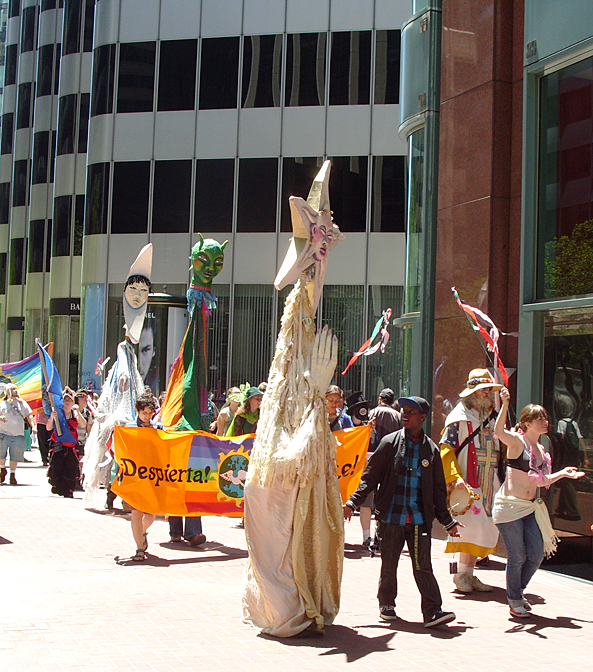 Heading back down Market street.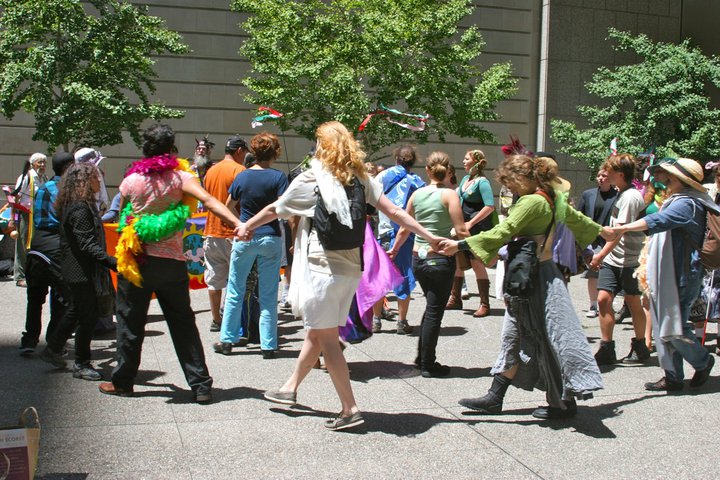 Spiral dance in front of PG and E...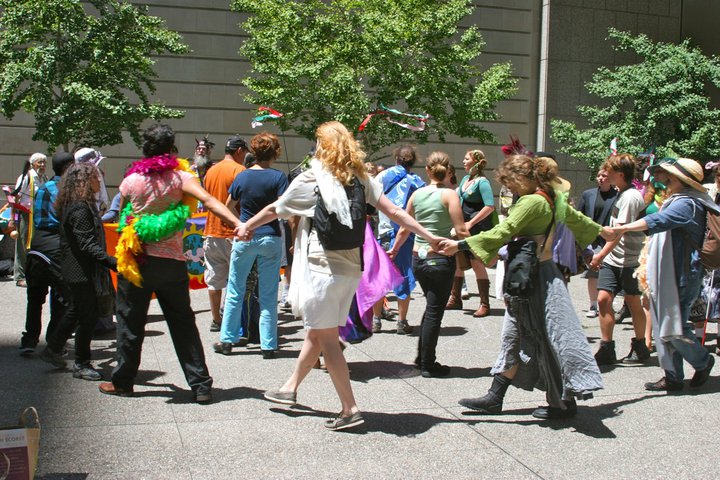 Spiral dance in front of PG and E...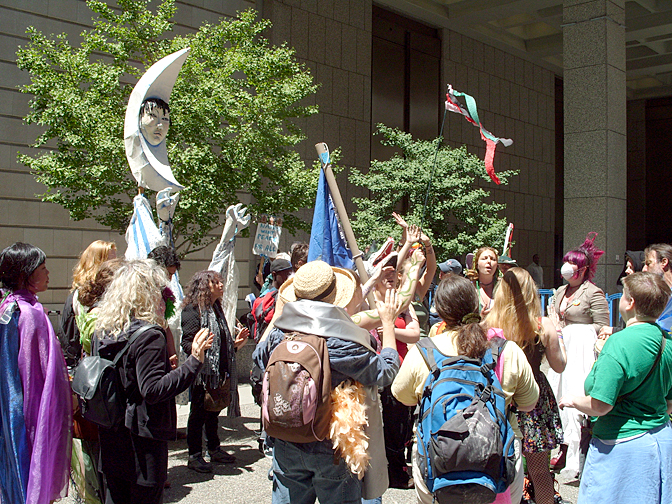 ...Ending in a magical cone of power for the Earth and the rights of all.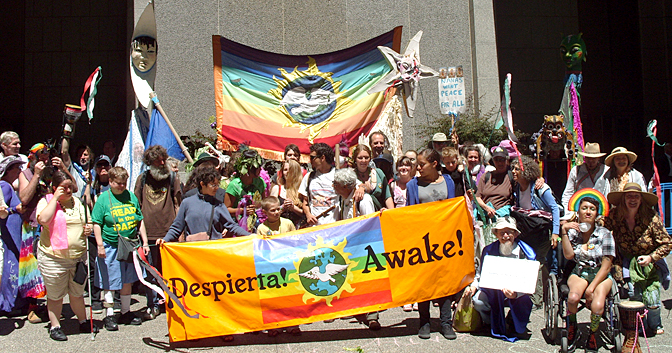 Photo-op in front of PG and E, right after the barricades went up.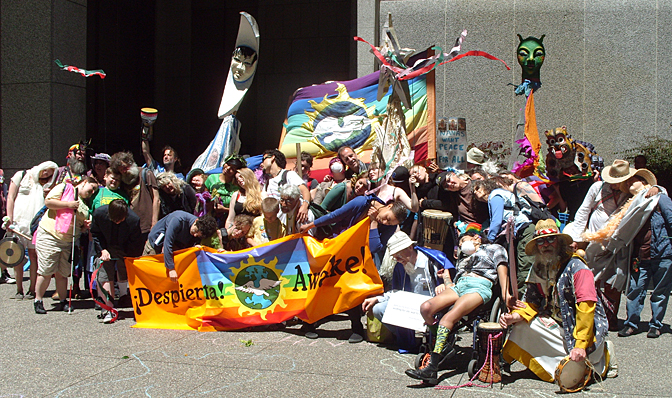 Resting up for next time!.
---
Luke Hauser
(aka George Franklin) is a freelance parajournalist in the service of the Goddess and planetary revolution. His photo-filled book Direct Action is an historical novel about Bay Area protests.
Photos ©2011 by RQ. Please do not copy, reproduce, fold, spindle, mutilate, or otherwise use them without written permission (which we are usually glad to offer). Thanks!
---