Our new all-devices website!
Visit RQ at our new wix-based, all-devices website. Same great RQ content, now viewable on phones, tablets, etc.
This site (ReclaimingQuarterly.org) is still fully functional, but is no longer being updated.
Visit us at WeaveAndSpin.org!
---

playlists, streaming and downloads
Links to free listening
at youtube, google, spotify, and more!
---
Favorite RQ Features
Older Features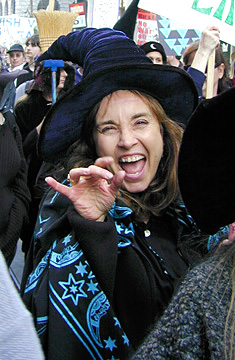 ---
---

RQ: Focus on Music
Music released by Reclaiming, by Reclaiming teachers, and recordings by folks connected with Reclaiming.
Artists include Suzanne Sterling, Beverly Frederick, Brook, Evergreen Erb, Moonrise, and many more.


A regularly-updated page of music reviews - Pagan, activist, dance, hip-hop, world beat...
Want to submit a review? Email us!
---
Return to RQ Home Page