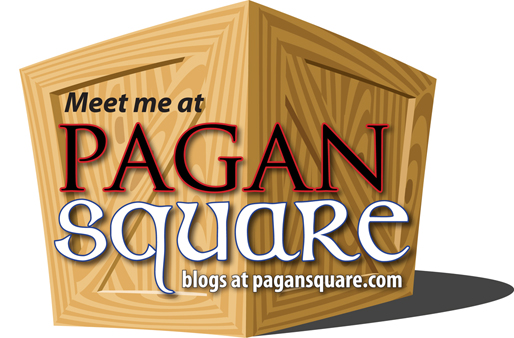 Ad - click for more info
---
Our new all-devices website!
Visit RQ at our new wix-based, all-devices website. Same great RQ content, now viewable on phones, tablets, etc.
This site (ReclaimingQuarterly.org) is still fully functional, but is no longer being updated.
Visit us at WeaveAndSpin.org!
---

playlists, streaming and downloads
Links to free listening
at youtube, google, spotify, and more!
---
Favorite RQ Features
Older Features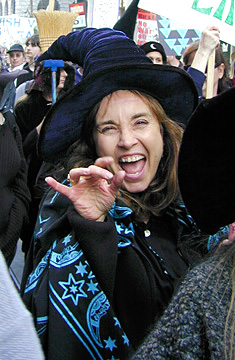 ---
Oakland Honors Martin Luther King Jr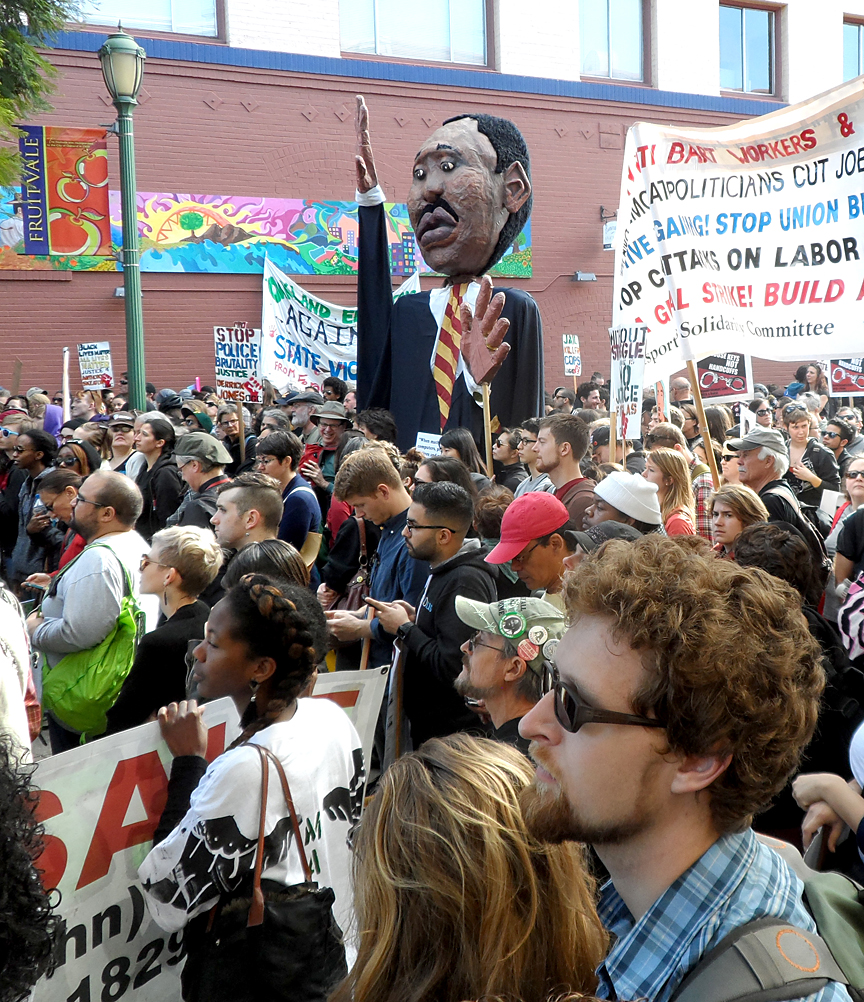 Diverse rally for justice, equality - and Black Lives Matter
A diverse crowd gathered in Oakland's Fruitvale neighborhood to honor the memory of Martin Luther King Jr with calls for justice, equality - and a strong message of support for Black Lives Matter and campaigns to end police and state violence.
Many Reclaiming and kindred folks were involved in the march, continuing a burst of activism going back to the Occupy movement in 2011.
In particular, Solar Cross organized a "pagan corner" - see photo below.
A good source of independent reporting on local events is indybay.org - for other locales, visit indymedia.org
For Reclaiming and pagan cluster organizing, join our yahoogroups - contact SFRPC@yahoogroups.com for more info.
---
Photos from Oakland-Fruitvale - January 2015
Right-click on a photo to open full-sized image.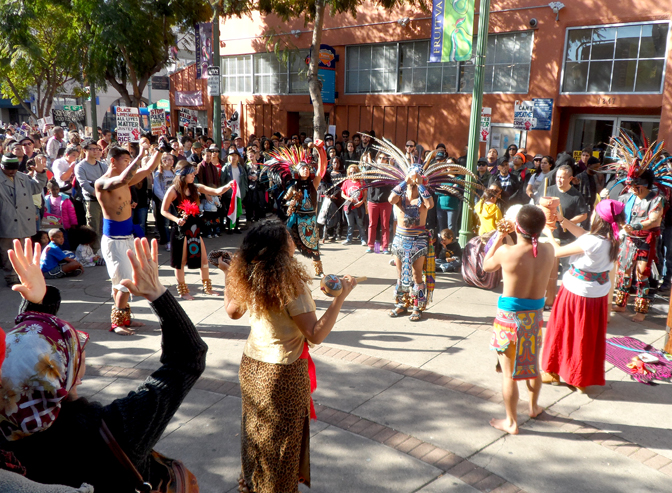 Aztec dancers honored the four directions as the rally began.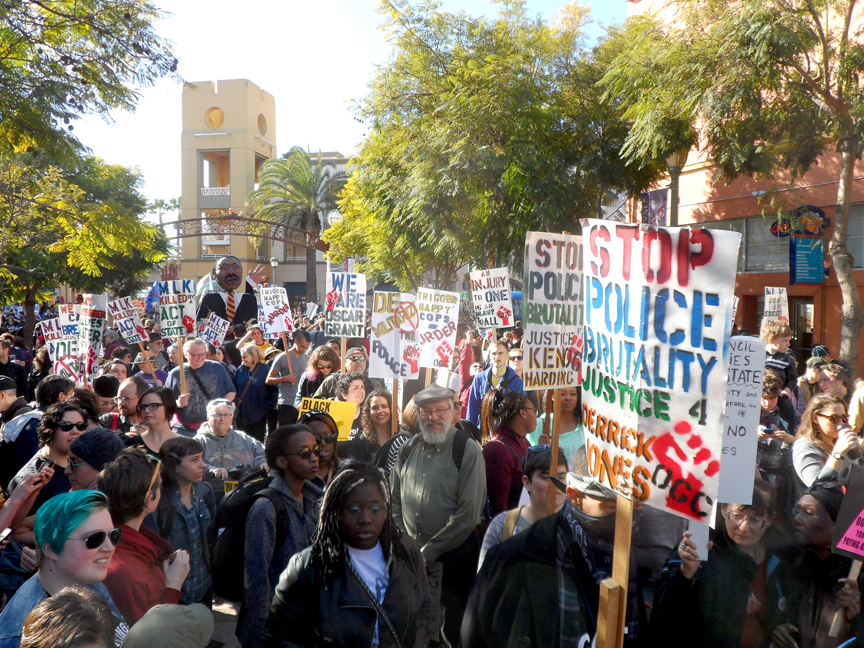 A diverse crowd overflowed the plaza outside Fruitvale BART - a transit hub at the center of a changing (ie, gentrifying) neighborhood.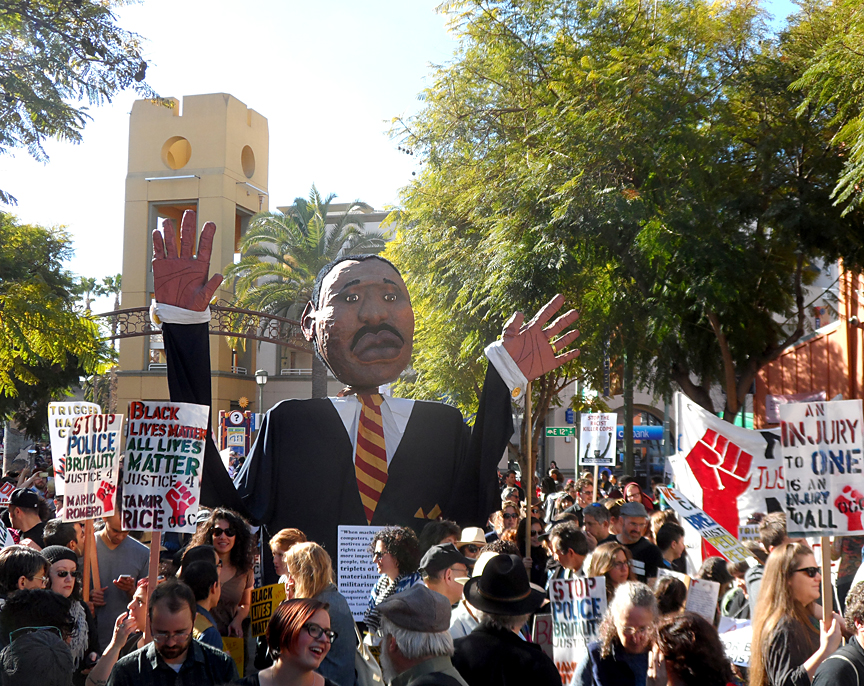 Although the march hadn't begun, the crowd (and the MLK puppet) steadily drifted eastward...
Right-click on a photo to open full-sized image.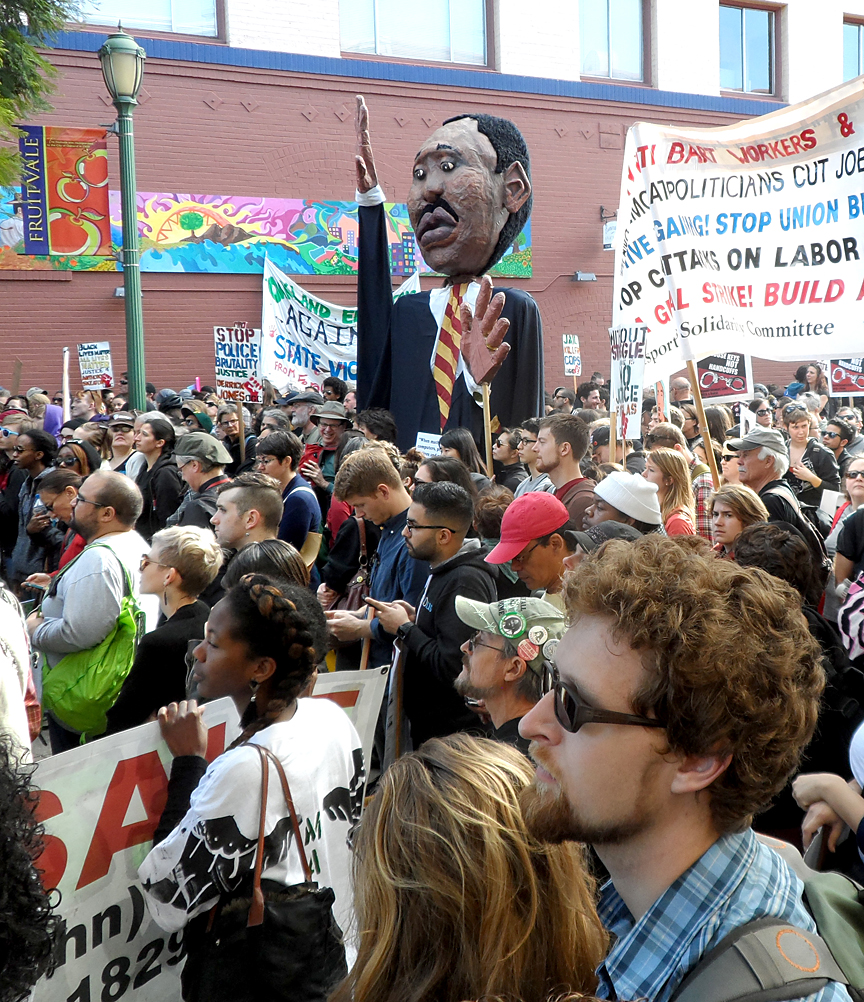 ..gradually compacting the crowd in front of a makeshift stage.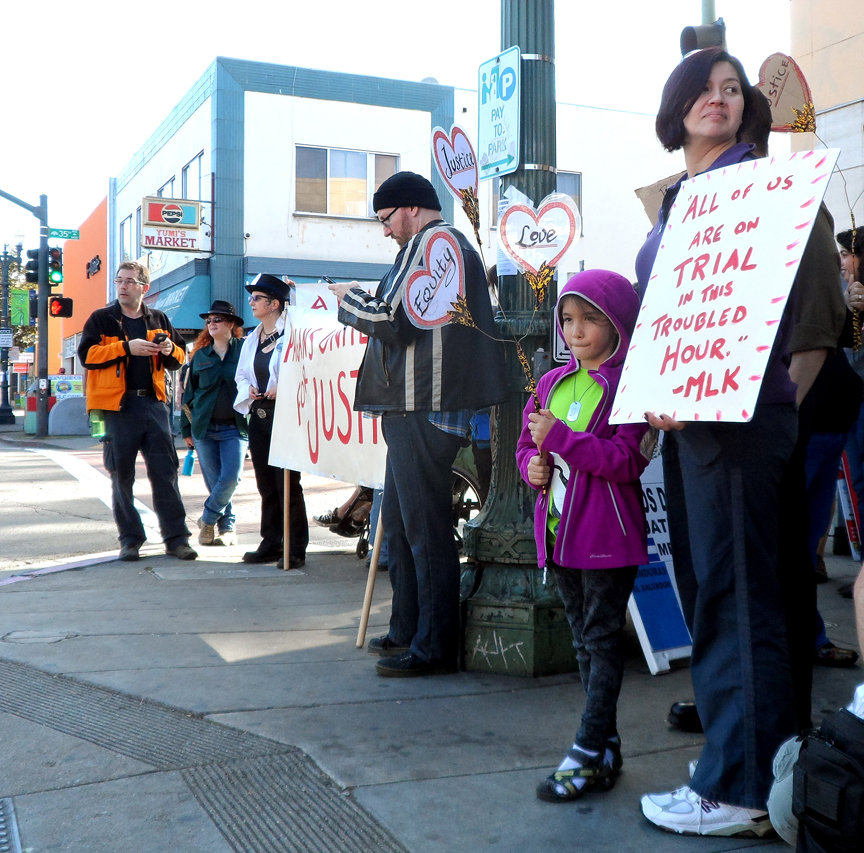 Solar Cross put out a call for a pagan presence, and anchored a corner vigil during the pre-march rally.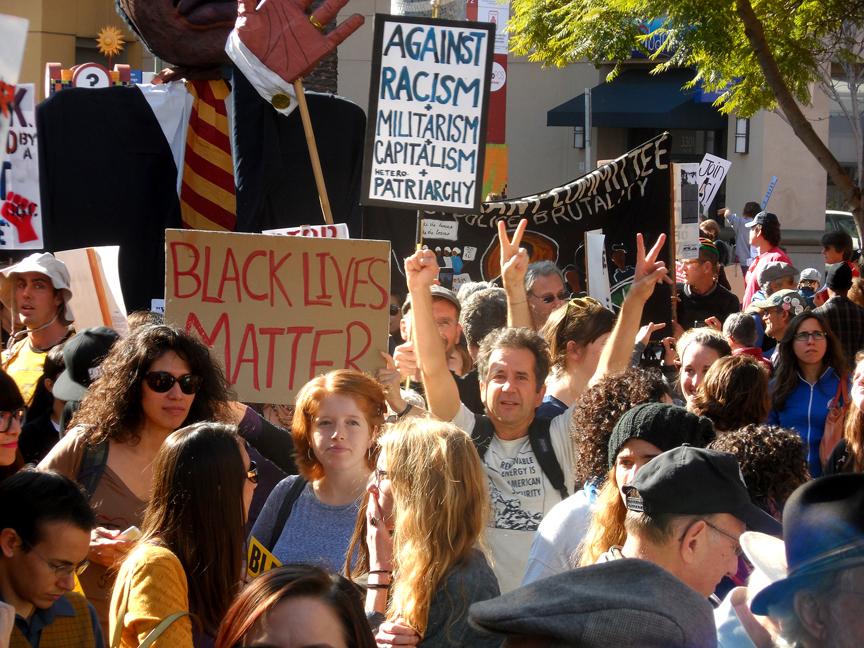 Other pagans filtered through the crowd, remaining anonymous - until they spotted the RQ photographer.
Right-click on a photo to open full-sized image.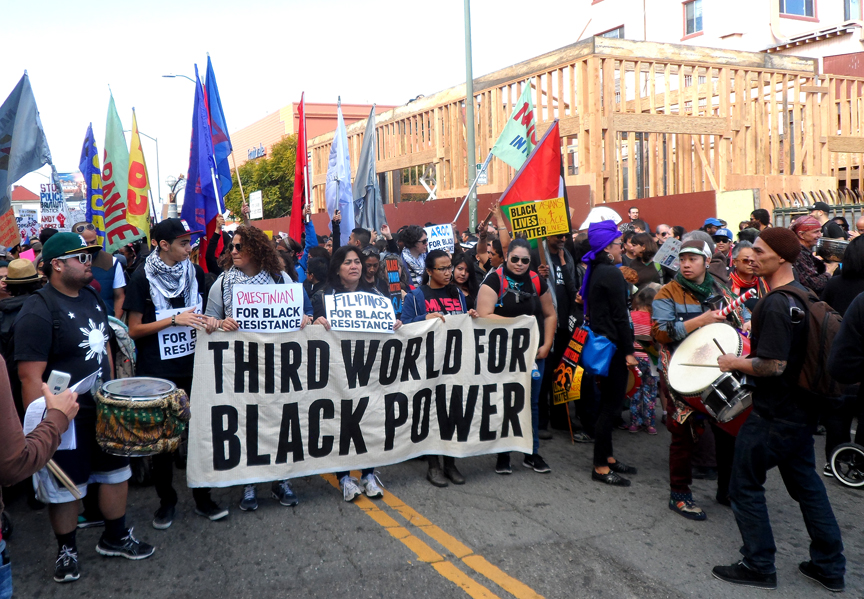 Ready to march!
---
If you appreciate this feature - and want to support RQ and Reclaiming activism - please donate to RQ!
---
Luke Hauser
(aka George Franklin) is a freelance parajournalist in the service of the Goddess and planetary revolution. His photo-filled book Direct Action is an historical novel about Bay Area protests.
Photos ©2015 by RQ. Please do not copy, reproduce, fold, spindle, mutilate, or otherwise use them without written permission (which we are usually glad to offer). Thanks!
---