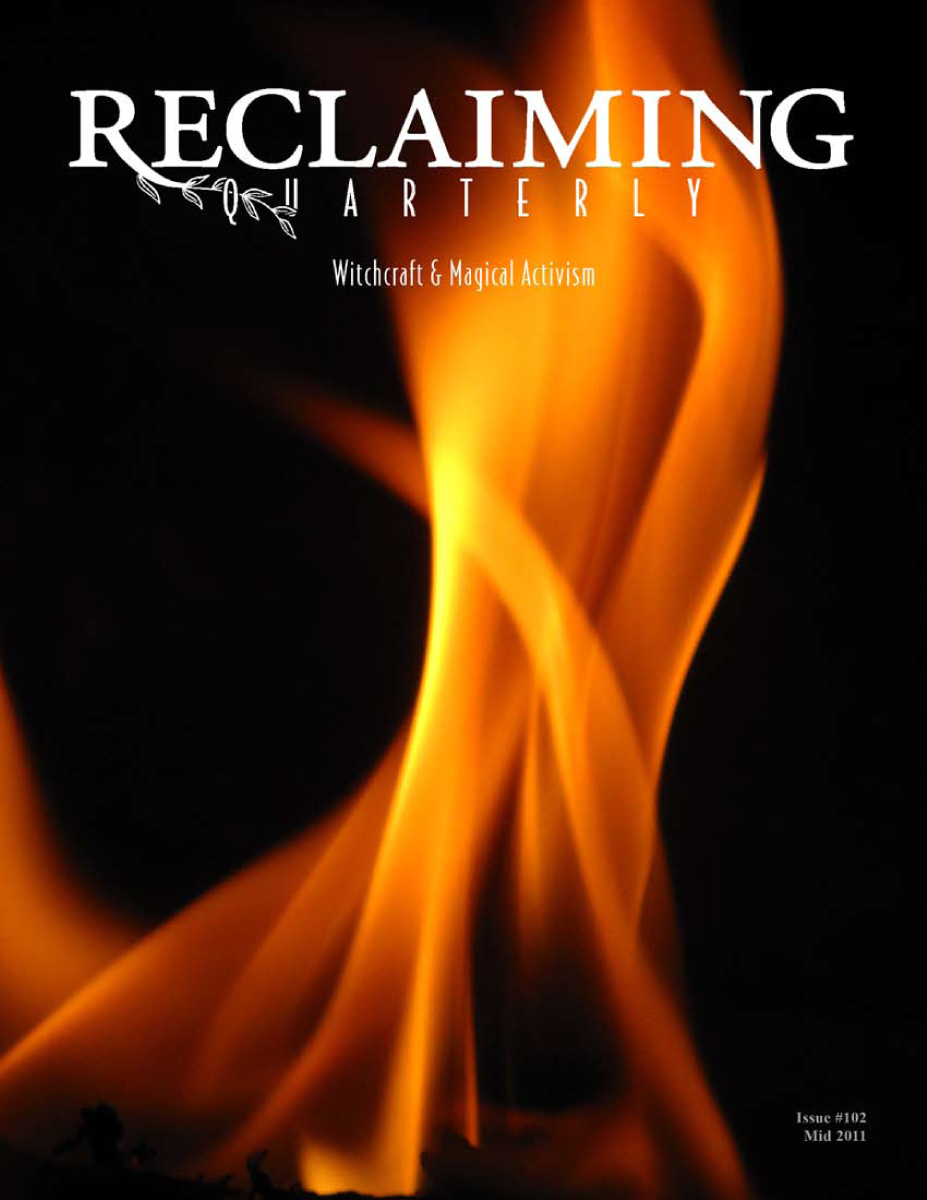 Archives and Back Issues
RQ's Reclaiming Archives
RQ's Reclaiming Archive is now our main collection of back issues, plus an ever-expanding collection that includes antique witchcamp brochures, Spiral Dance posters, local Reclaiming newsletters, and lots more.
Click here for RQ's Reclaiming Archives


Latest Issue Online: RQ #102
Our theme section focuses on "Fire" in all its aspects, plus more than a dozen other activist and feature articles, Youth pages, Reclaiming news, and more.


Issues from the past few years
RQ #102 - Summer Solstice 2011 - Theme: Fire
RQ #101 - Labor Day 2010 - Theme: Community Economics
RQ #100 - Winter Solstice 2009 - Theme: Magic in the World
RQ #099 - Mid-2008 - Theme: Magic in the World



Selected articles from the "every quarter" days
This section was compiled in 2002 and is no longer updated. See the above sections for more recent posts.
2005
Summer #98
Spring - soon!
Winter #96

2004
Fall #95
Summer - soon!
Spring - soon!
Winter - soon!

2003
Fall - soon!
Summer - no issue
Spring - soon!
Winter #89

2000
Fall #80
Summer #79
Spring #78
Winter #77

1999
Fall #76
Summer #75
Spring #74
Winter #73

1998
Fall #72
Summer #71
Spring #70
Winter #69

1997
Fall #68
Summer #67
Spring #66
Winter #65

1996
Fall #64
Summer #63
Spring #62
Winter #61